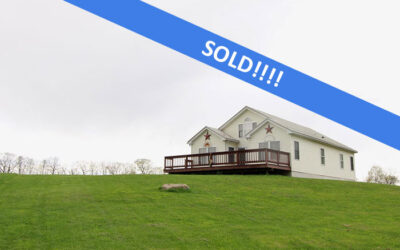 50 Acre Parcel with Two Homes 180 SHANNON Road, Benton, PA 17814 Price: $499,000 SOLD!!! Benton TwpColumbia County3 Bedrooms2 Baths1520 Sq Ft 50+/- Acre Parcel offers many Opportunities. Find this parcel with 2...
read more
The Land Connection and The Residential Connection is a leading Real Estate Company specializing in selling Land, Farms, Cabins, Oil & Gas Rights, Distinctive, and Residential Properties with Acreage in all of Pennsylvania. The Realtors and Auctioneers (For more details please click top right corner of site to view our Divisions of Residential Homes and Auctions) at The Land Connection are always on the leading edge of effective methods of marketing and selling Real Estate. Forming a special bond with all of our properties, we conduct our business with high integrity, and our results show for it, with having the opportunity to offer some of Pennsylvania's premier properties. The Land Connection is one of the renowned names in the Real Estate Business. The Land Connection has been very successful at selling all types of properties, and it would be a great honor and a pleasure to add you to our list of satisfied clients. The Land Connection has been involved in Real Estate sales with a combined 50 years of selling experience, selling Building Lots to 1,000 + acre tracts.
It has truly been an honor to work with our past clients, and we thank them for hiring our professional services.
We look forward to working with you; please give us a call today for the property of your dreams or to have your property marketed to the fullest potential or are in search of a home, land, farm or recreational property. Please give us a call today.