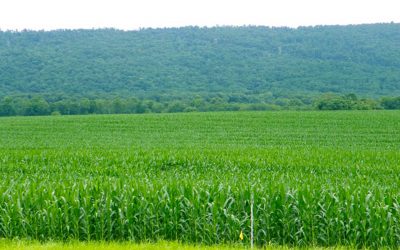 Farmland as far as you can see!! One field over 170+/- Acres tillable is hard to come by in PA, find this prime parcel of land with rolling topography and for a combined annual tax of $ 1,794.60, with a huge rental income from current crop farmer equates to a future Developers, Investor or current Farmers dream!! Property is situated with easy access to US RT 322, a four lane highway, and minutes to I-81 & RT 11/15.
read more
Welcome to The Land Connection. The Land Connection is a leading Real Estate Company specializing in selling Land, Farms, Cabins, Oil & Gas Rights, Distinctive, and Residential Properties with Acreage in all of Pennsylvania. The Realtors and Auctioneers (For more details please click top right corner of site) at The Land Connection are always on the leading edge of effective methods of marketing and selling Real Estate. Forming a special bond with all of our properties, we conduct our business with high integrity, and our results show for it, with having the opportunity to offer some of Pennsylvania's premier properties. The Land Connection is one of the renowned names in the Real Estate Business. The Land Connection has been very successful at selling all types of properties, and it would be a great honor and a pleasure to add you to our list of satisfied clients. The Land Connection has been involved in Real Estate sales with a combined 50 years of selling experience, selling Building Lots to 1,000 + acre tracts.
It has truly been an honor to work with our past clients, and we thank them for hiring our professional services.
We look forward to working with you; please give us a call today for the property of your dreams or to have your property marketed to the fullest potential or are in search of a home, land, farm or recreational property. Please give us a call today.
I had two challenging, difficult properties to sell.  As a retired Real Estate Broker with my own Brokerage business for over a decade, I know some properties are not easy to sell.   After listing one property with different realtors for over a year, I decided to use Dustin Synder to auction the real estate.
When you use Dustin Snyder Auctioneer, the advantages of using an auction are numerous.  You have a definite date as to when you'll have an answer as to what your property will bring in the open market.  Snyder does an outstanding job on the pre-auction marketing.   His follow-up is excellent and potential buyers get the information they want promptly and accurately.   So when the auction starts, you have a qualified field of candidates.
Dustin Snyder keeps you informed every step of the way.  Starting when he prepares the listing, and puts together the flyer on the property, all the way through the actual auction, you as the seller know exactly where you are and what's going on.   Furthermore, with Dustin Synder, you always know he's representing you, the seller.   His negotiating skills in maximizing your return and getting the deal closed are unmatched.
In addition to his skill, Dustin is a pleasure to work with.  He is honest, diligent and trustworthy.  I unequivocally recommend using Dustin Synder for any Real Estate need or auction.   He'll get the job done and you'll get the best possible result.
Emily Strausser
We researched for years in who we would utilize to market our farm at Public Auction, when the time came and after two years of watching Dustin market and sell real estate at Auction and as a Realtor we decided he was the right fit to offer our family farm for sale. From the beginning to the end he marketed the property to it's fullest potential, constantly communicated with us with interest levels, and Sold the property at our expectations. He conducted himself in a very professional manner and did an excellent job in assisting us with the SALE. I would recommend Dustin Snyder to anyone looking to SELL.
Marion Welliver
I recently hired Dustin Snyder and his firm to list and sell my dad's estate. Dustin's hard work and dedication was evident from Day 1. Dustin worked tirelessly, patiently, and effectively to sell the property. He was always available to answer my questions and went above and beyond to ensure that I was satisfied. The estate sale was very complicated and complex, but Dustin produced results. It is with my highest recommendation that I endorse Dustin and his firm to sell your property.
Brian DeWitt
If you are looking to sell or buy a quality property in Northeast PA, you MUST use "Land Connection" and owner Dustin Snyder. I spent years searching for a dream parcel of land and Dustin helped my wife and I find the exact tract to fit our desires. Being that we were not local at the time of purcahse, he made the transaction easy and did all of the work. After securing the land, we had needed to sell an original parcel which Dustin listed and sold within weeks. My wife and I cannot say enough about his communication and professionalism. I can honestly say he is the only agent/owner I have ever dealt with that completely takes the stress out of the purchase or sale of property. Having grown up in the area where most his properties are listed, I attest that Dustin represents high quality land and or homes. There are no hidden secrets and he will work extremely hard to see that you get the best deal or the highest offer.
Tom Yeager
As first time land buyers, Dustin was very helpful in guiding us through the entire process. He was attentive to what we were looking for and answered all of our questions efficiently. Throughout the entire search process, we always had faith that Dustin would find the right property for us. Once we found the right property, Dustin handled negotiations and the closing in a professional and friendly manner. If you are looking to buy land, Dustin is the man to work with.
David Magolis